Sead Kazanxhiu
Sead Kazanxhiu (born in 1987 in Fier and based in Tirana since 2012) is a visual artist from southwest Albania. He was trained as a painter at the University of Arts in Tirana (2006 – 2010), where he obtained his bachelor degree. Following his studies, he continued to work primarily in the medium of painting, whereas his more recent practice has expanded into sculpture, installation, video, and public space interventions.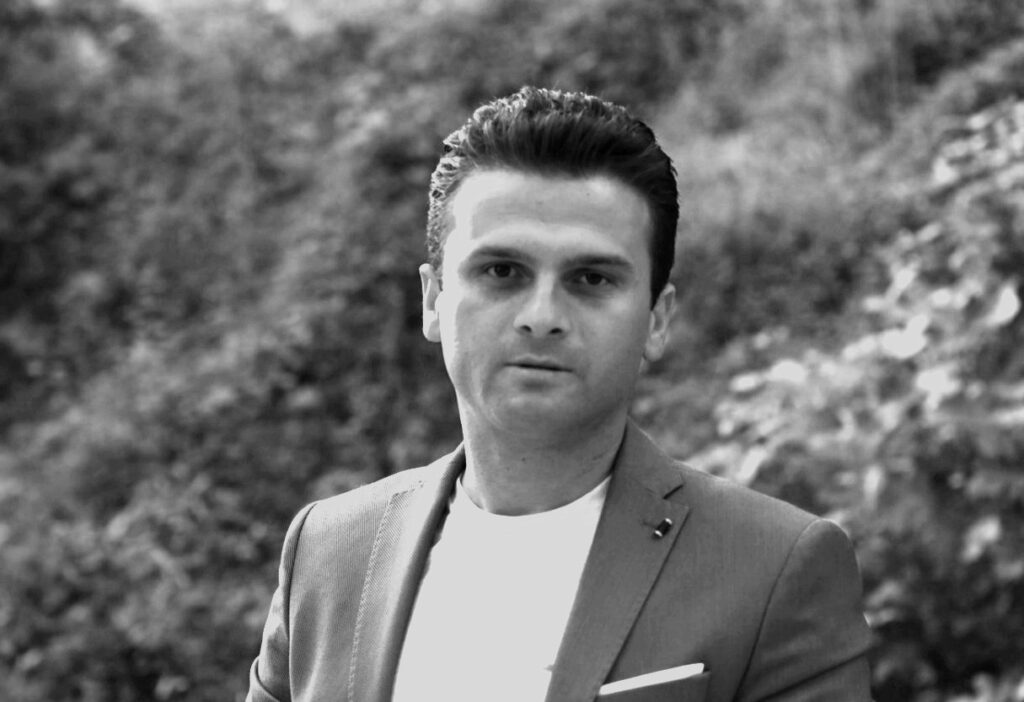 With 9 (nine) personal shows since 2012 (in Tirana, Budapest and Brussels) and numerous group exhibitions (in Tirana, Prague, Brno, Gotenburg, Berlin, Drezden, Motovun, Krakow, Bucharest and New Orleans, Sarawak Malaysia), Kazanxhiu remains one of the most engaged younger protagonists in contemporary Albanian cultural scene.
His uncompromising position with regard to unfair treatment of Roma ethnic group presents but a platform to voice individual dissent about the racially biased dynamics that, unfortunately, continues to shape contemporary European worldviews – on a daily basis, inside and outside of official political arenas. In this sense, his image-making contributes to possitive efforts of a single artist to restore dignity of a community forcefully and unjustly cornered at the outskirsts of European democracy. Currently he is a PAKIV board member of European Roma Institute for Art and Culture, and  a Deputy Chairman of the State Comity for National Minorities in Albania
''SHTEPIZEZA"
Small house, Home sweet home, 2014.
Multimedia installation of 2500 small, individually crafted, plaster homes.
dimension 5×5 cm per each
The small pottery houses are accessories for the artist's public performances, spontaneous actions and demonstrative protests which he usually performs in public spaces to call attention to the "Roma housing" situation in Europe. Occasionally he installs many thousands of the small houses in front of the buildings of public authorities, or in artistic spaces, where he makes a conscious effort to connect his political activism and aesthetic work. His initiatives call attention to the tragic housing situation of Roma: to the lack of financial capacities of Roma families to own a home, to the vulnerability that the dependence on national authorities in the Roma housing creates, as well as to the everyday occurrences of eviction and homelessness of Roma families, due to economic oppression and the complete lack of prosperity. Where can Roma feel safe, if they do not have a home – symbolically and literarily?
Website