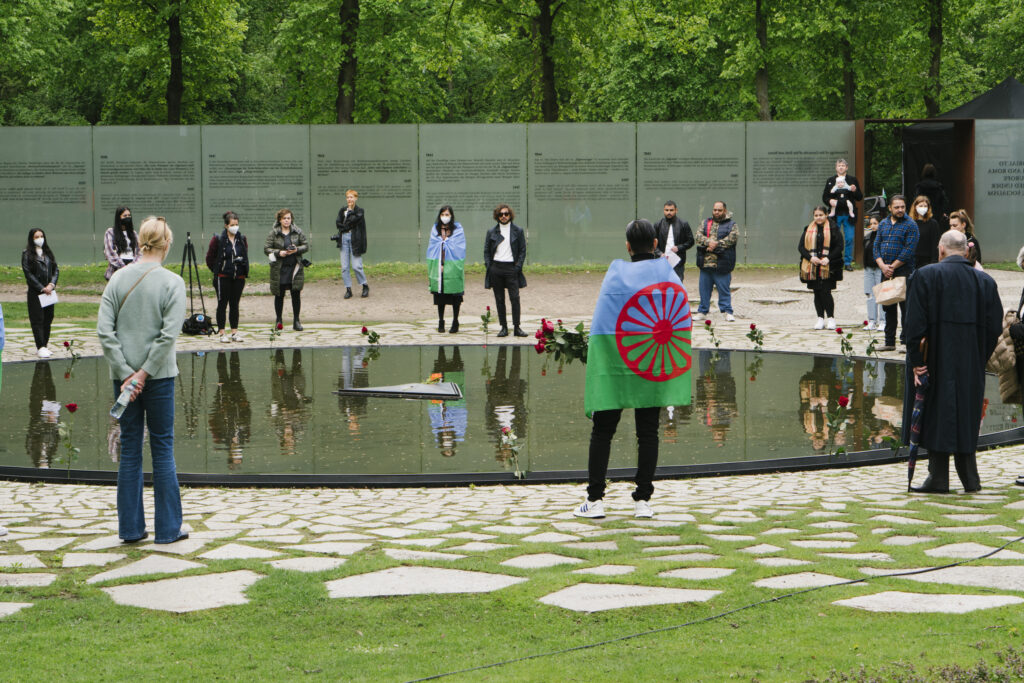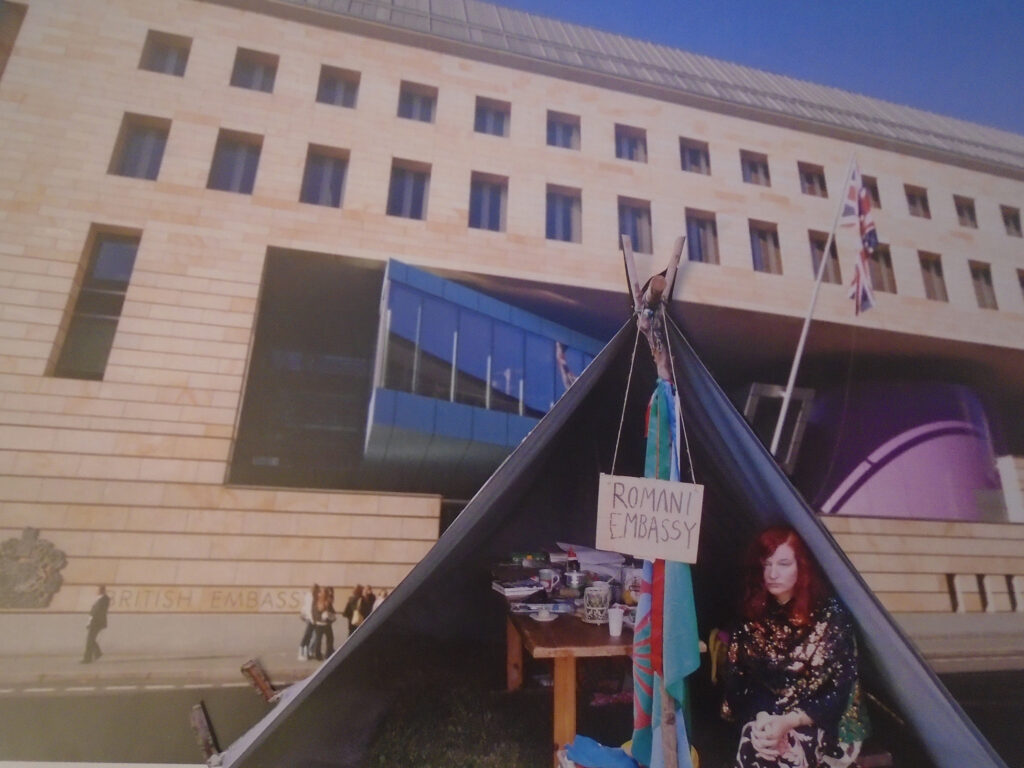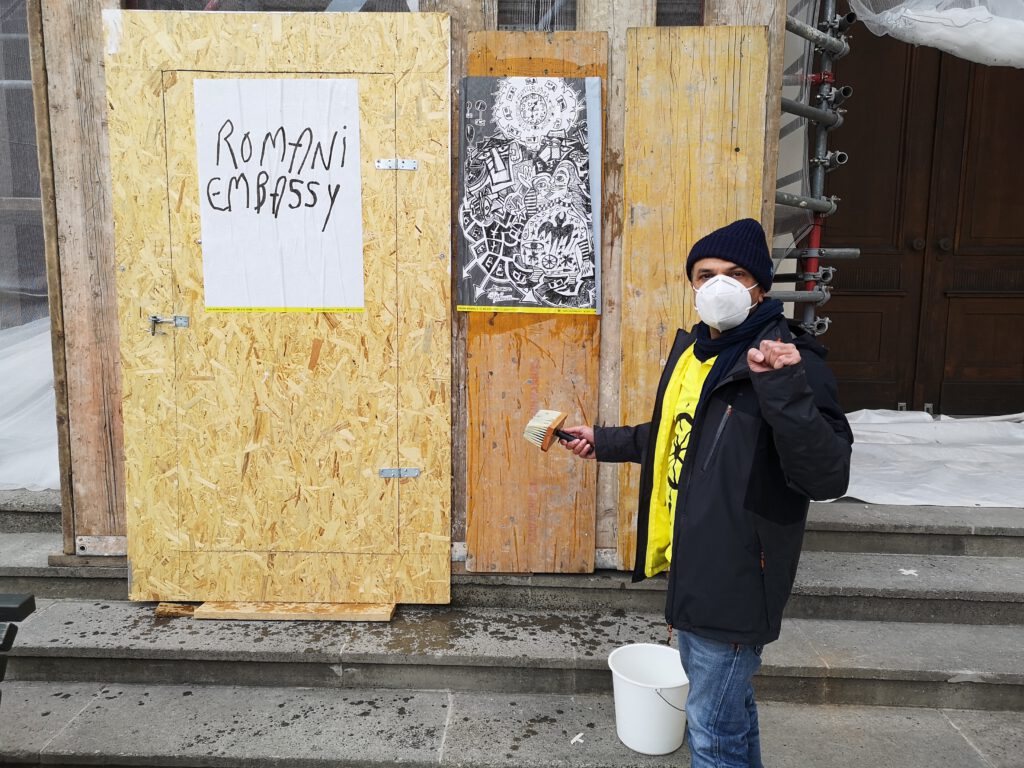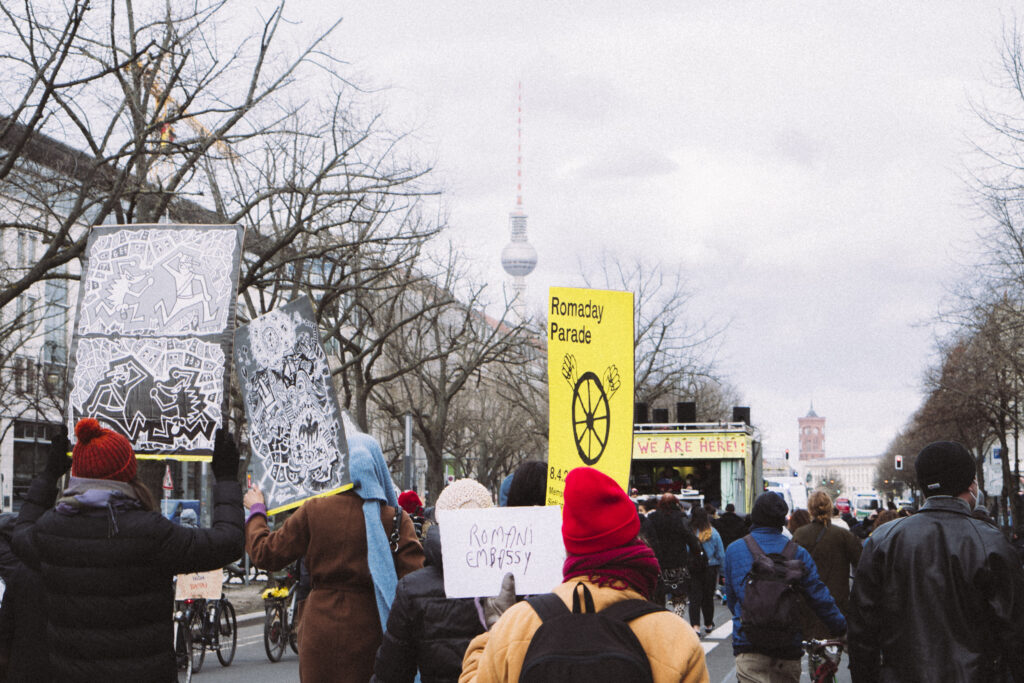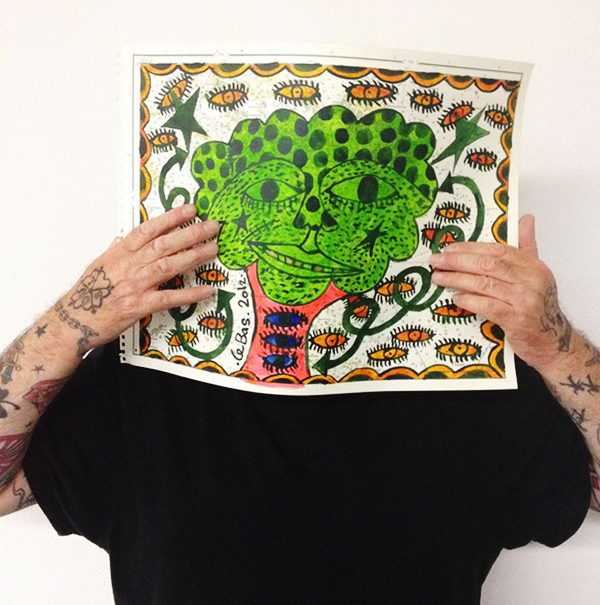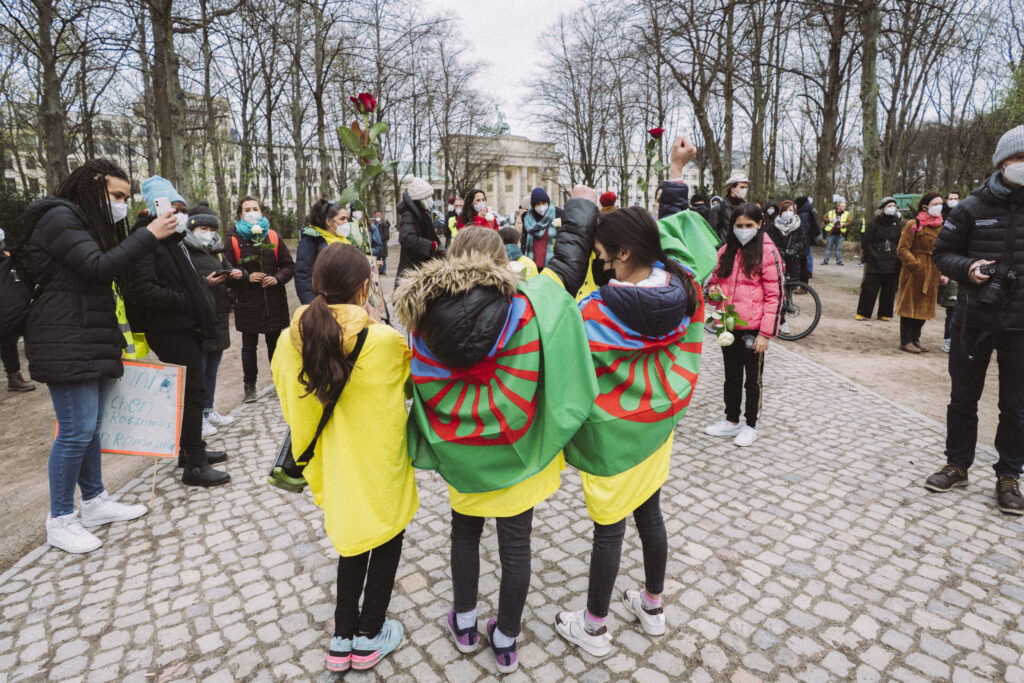 WE ARE HERE! The 2nd Roma Biennale
8.4 – 24.10.21
50 artists explore five different aspects of BEING HERE from the perspective of the racialised, oppressed and marginalised
News
Here to Survive

Opening of the 3rd phase of the Roma Biennale
Part of 48 Stunden Neukölln
20th June 2021
16:00 – 19:00 CEST
On the occasion of World Refugee Day, the self-organised art festival by and with Roma and BIPoC artists opens its third phase on the theme of survival.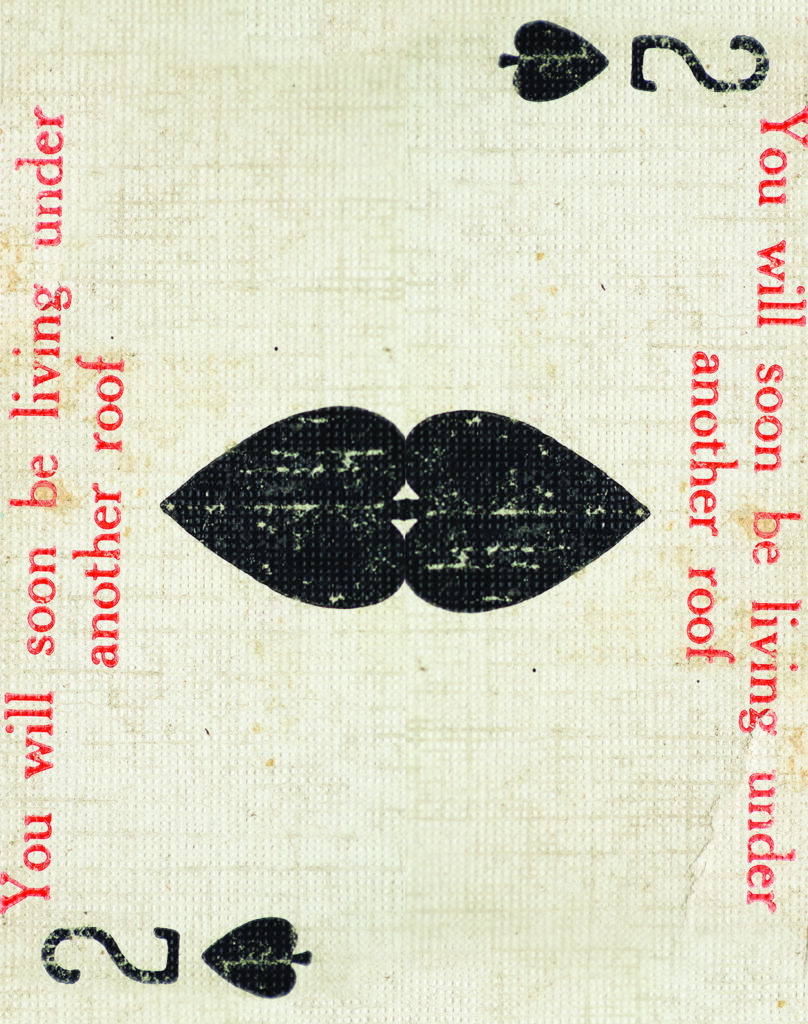 The 2nd Roma Biennale takes place in public space and online.
Explore the Biennale and find the exhibitions around Berlin as well as our partner locations, where you can pick up prints of the artworks for free from now until October. Be part of the programme and bring the Biennale to your neighbourhood too!
Exhibition
Partners

Events
Programme