Kálmán Várady
Kálmán Várady was born in Hoffnungsthal, close to Cologne, Germany, in 1958. His Hungarian heritage has influenced his personal life greatly and has always been a great inspiration for his art work. He studied at the Academy of Arts (Cologne) and advanced to the master-class student of professor Wolfgang Schriefer. During this period he travelled the world. Especially Africa, North- and South America, Africa encouraged him to develop his personal expression of art. Today, he is focusing on being Roma on an artistic-political level. For Várady, being a nomad is a broadening of horizons and an attitude to life. The content of Várady's art goes beyond the bourgeois concept of art. His works alternate between painting, object, sculpture, installation and photography. They are a process of reconstitution. A sculpture or object grows out of an accumulation of material. He artistically reflects and updates cults, rituals and myths, natural religions and magical processes from diverse, self-experienced continents. The darkness of the struggle for survival flows into the artworks. In chaos lies order, everything is of equal importance, the artistic method is assemblage, arrangement, collage. Várady's sculptures and objects have an animistic aesthetic quality. His work thematises mystery, ritual, death and magic.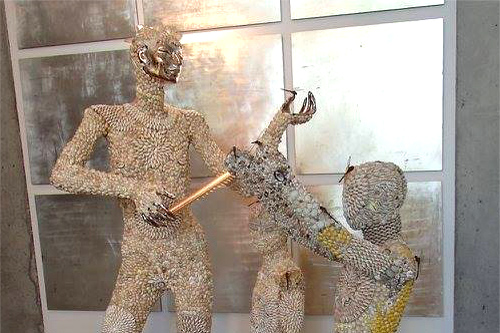 Várady was awarded by the Cologne Art Award Stadtteilkunstpreis Köln-Kalk in 1999 and with Cologne Art Award Stadtteilkunstpreis Köln-Dellbrück in 2009. In 2020 and 2021, he received a Grant from the Ministry of Science and Culture of North Rhine-Westphali, in 2021 the Innovation Grant from ERIAC Berlin.

His most recent exhibitions include Romanistan at Kunstraum ERIAC Berlin (Germany, 2020), Tränen aus Gold (Tears of Gold) at the occasion of the European Roma Holocaust Memorial Day at Auditorium Maximum Krakow (Poland, 2019), at ADK Akademie der Künste Berlin (DE, 2018) and Akate Te Beshen at Centro Madrid (Spain, 2016) and at Galerie 59 Rivoli, Paris (France, 2016). Furthermore, he exhibited at Renate und Alexander Camaro Stiftung, Berlin, in 2018, at Galerie Kai Dikhas, Berlin, in 2017 (Wunderkammer I), at the Museum Marta Herford Stuttgart in 2014 (Ruhe Störung), at Staatsgalerie Stuttgart in 2014, at Rheinisches Landesmuseum Trier in 2011 (Armut) and at Stadtmuseum Köln in 2009 (Kunst der Roma – Roma in der Kunst).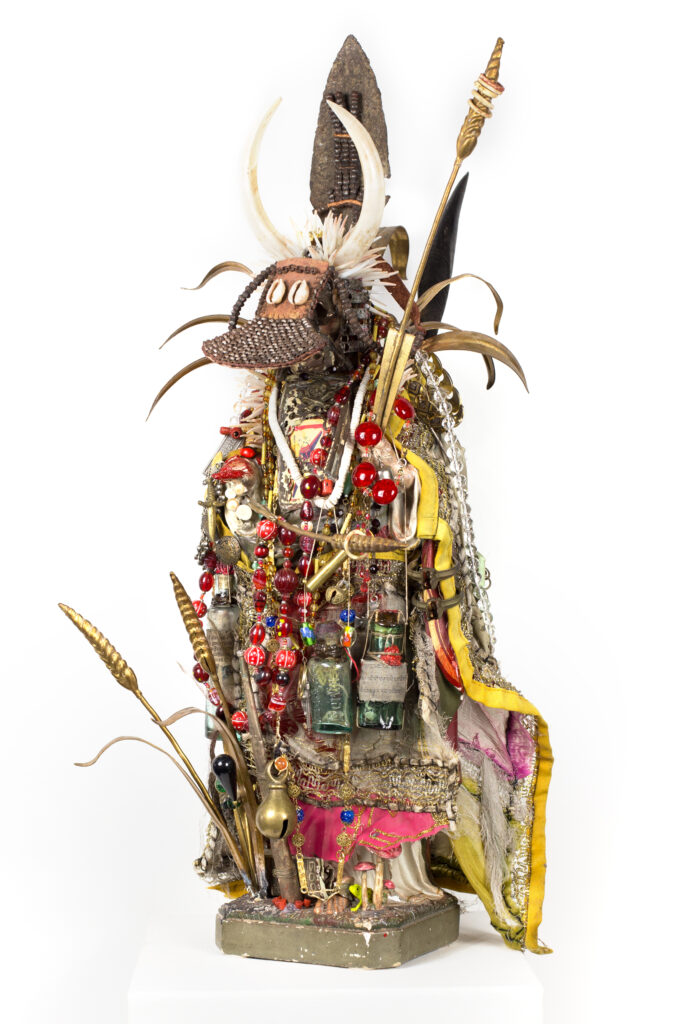 For the series of Warrior sculptures, syncretism represents the fundamental idea. The sculptures are based on Madonnas or Jesus sculptures made of plaster, porcelain or wood. Through the principle of incorporating Christian and atheistic symbolism in an alchemical artistic process of assemblage, the magical ritual Warriors are created. Várady modifies the sculptures until the Christian form is no longer recognisable and only exists as a hidden substance. From a sculpture of worship to a fetish for various ceremonies – these are the fighters for a just cause. Equipped and hung with found objects and amulets, the sculptures mutate into a magical creature of Várady's imagination. From the beginning of time until today, sculptures have existed in the world that possess properties that no one can explain: Resistance and struggle to sorcery, white and black magic. Power sculptures.
Website
Instagram