Iva Bittová
Iva Bittová was born 1958 in the town of Bruntál, Czech Silesia, in what was then the Czechoslovak Republic. She grew up in a musical family, took ballet and violin lessons and played child roles in the theatre. When her family moved to Brno in 1971, she dropped music in favour of drama and studied at the Brno Conservatory. For the next ten years, Bittová worked as an actress, appearing in several Czech feature films and Brno television and radio productions.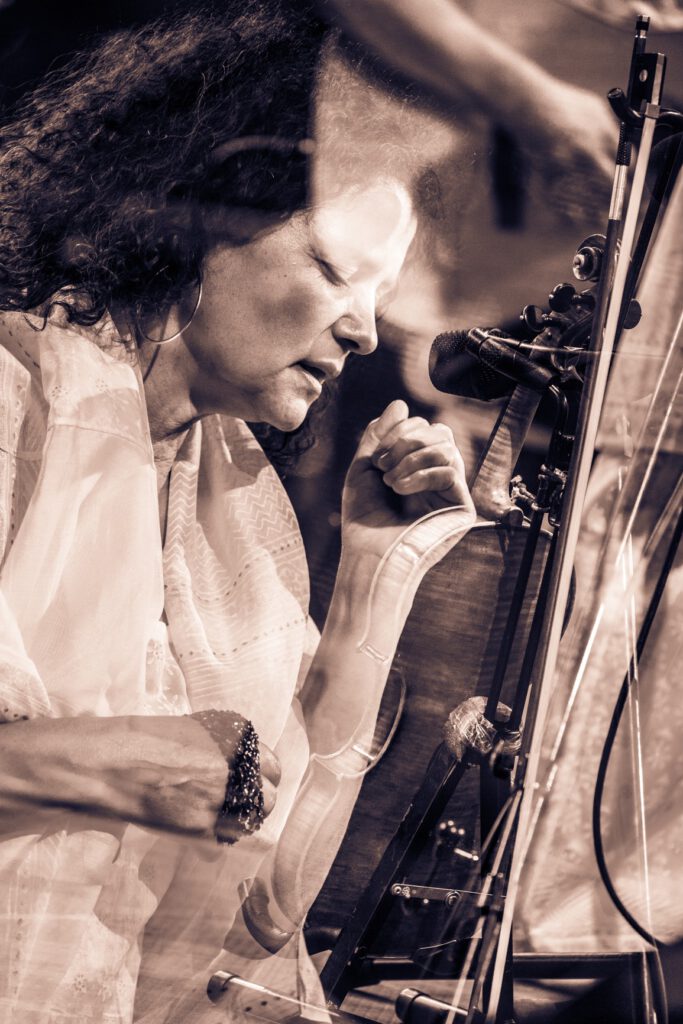 In the early 1980s, Bittová returned to music and studied violin at JAMU, the Janáček Academy in Brno. She had soon developed unique vocal and violin styles. She collaborated with percussionist Pavel Fajt from the Czech rock group Dunaj and recorded Bittová + Fajt, her breakthrough came in 1987 when the duo attracted the attention of the English percussionist Chris Cutler of Recommended Records and the English avant-garde guitarist Fred Frith, who featured them in a documentary film on him, Step Across the Border (1990), which gave them their first broad international exposure and a tour outside of Eastern Europe. 
In 2015, she graduated from Masaryk University in Brno in early music. In 2018, she was awarded a master's degree in Musicology by the same University. She received a Peter S. Reed Foundation grant in 2018. 
Bittová recorded her first full-length solo album Iva Bittováin 1991, followed by River of Milk, her first United States release. In 1997, she began exploring classical music with a series of concerts and recording an album of Béla Bartók's violin duets, Leoš Janáček Moravian folk poetry in songs, Slovak Songs by Béla Bartók, Alfred Schnittke's Faustus Cantata. She collaborated with Vladimír Václavek to record a double album Bílé Inferno (White Inferno) in 1997. The success of this release led to Bittová and Václavek establishing Čikori, an association of musicians involved in improvisational music. 
Bittová has performed with a number of avant-garde musicians internationally, including Fred Frith, Chris Cutler and Tom Cora, Bill Frissel, Marc Ribot, Hamid Drake, Evan Ziporyn, Bobby McFerrin and has given solo concerts across the world. Bittová lived in the village of Lelekovice near Brno with her two sons, Matouš and Antonín. She now resides in Rhinebeck, New York, with her son Antonín. In 2020 she received US citizenship.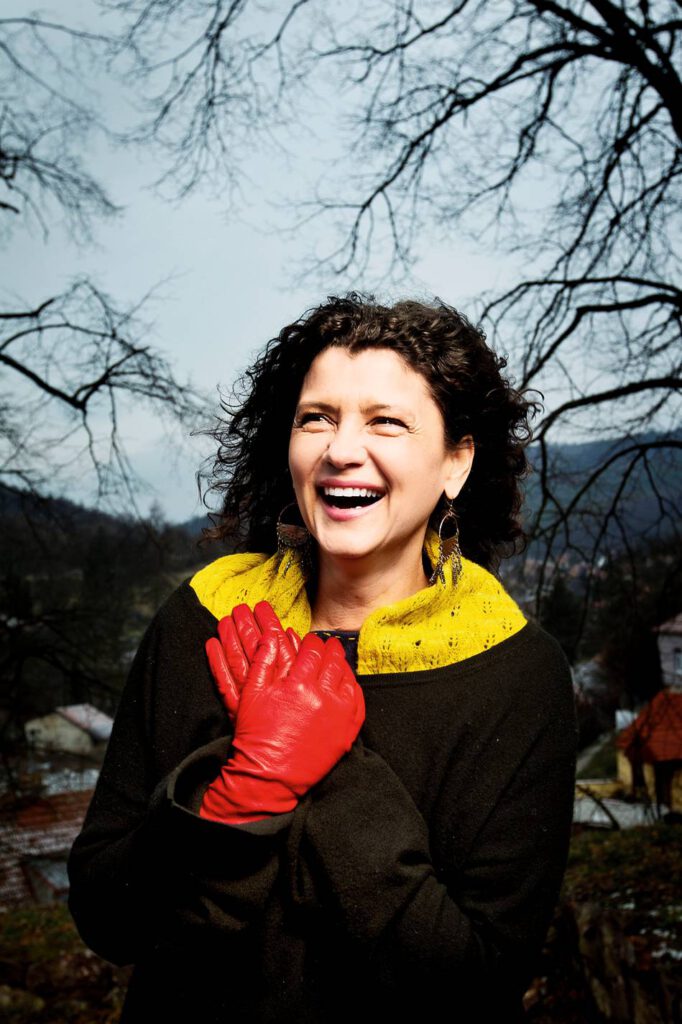 Artist statement
For many years, I have worked in a range of musical styles, including jazz, rock, folk, classical, and opera. What truly inspires me is total silence and an absolutely positive atmosphere. While deciding on a label for my style of music is far from settled, everyday life, nature, and silence are the most important conditions and surroundings in which my ideas spring to life, having a significant impact on my music. Being a part of musical culture, not only as a musician but also as a listener, nourishes my sense of being in tune with the Earth. Every moment is a new vibration, a new resonation, channeling new ideas and new messages from the universe. Despite all my educational experiences, it is the live, human-to-human, creative musical process that brings power to the planet. It is extremely important for new voices to emerge and resonate; safe nature is such a big source of inspiration for all of us. My performance of solo violin and voice is mostly improvisation, it is the liberated vibration of my present being.
Website