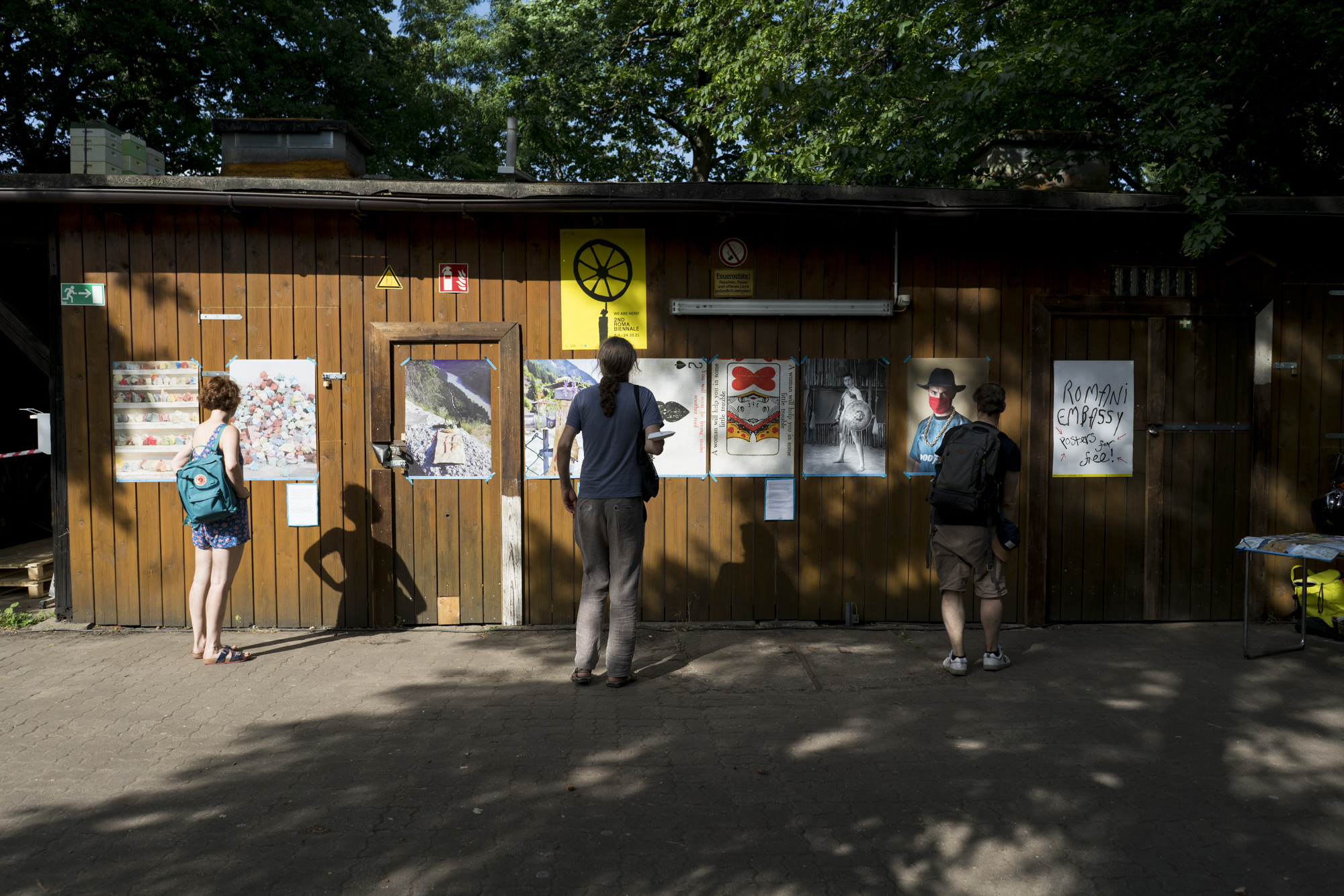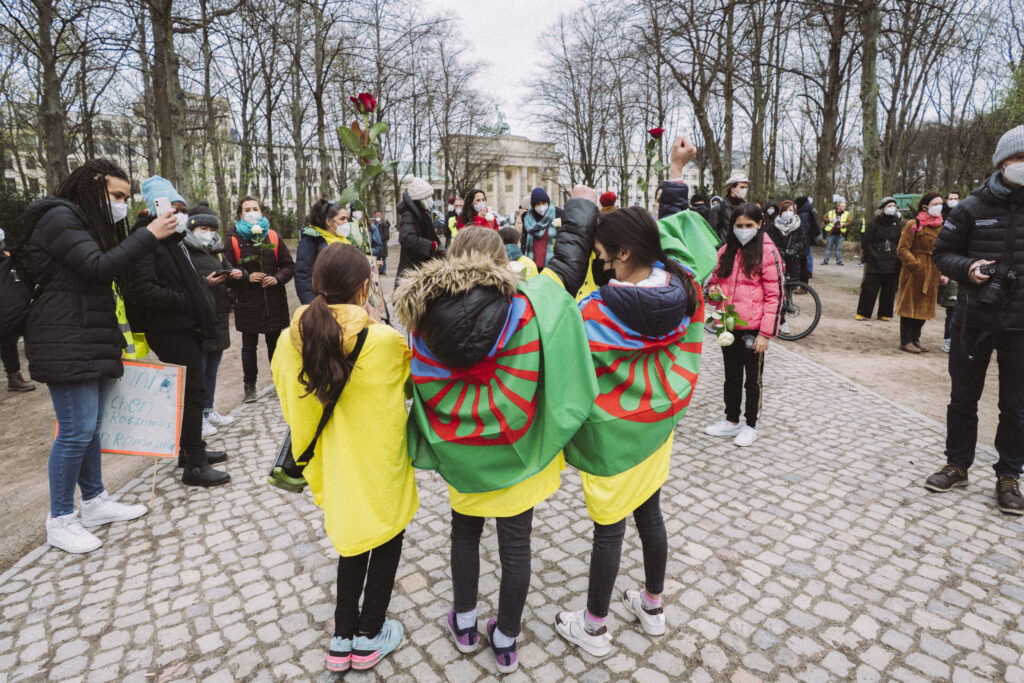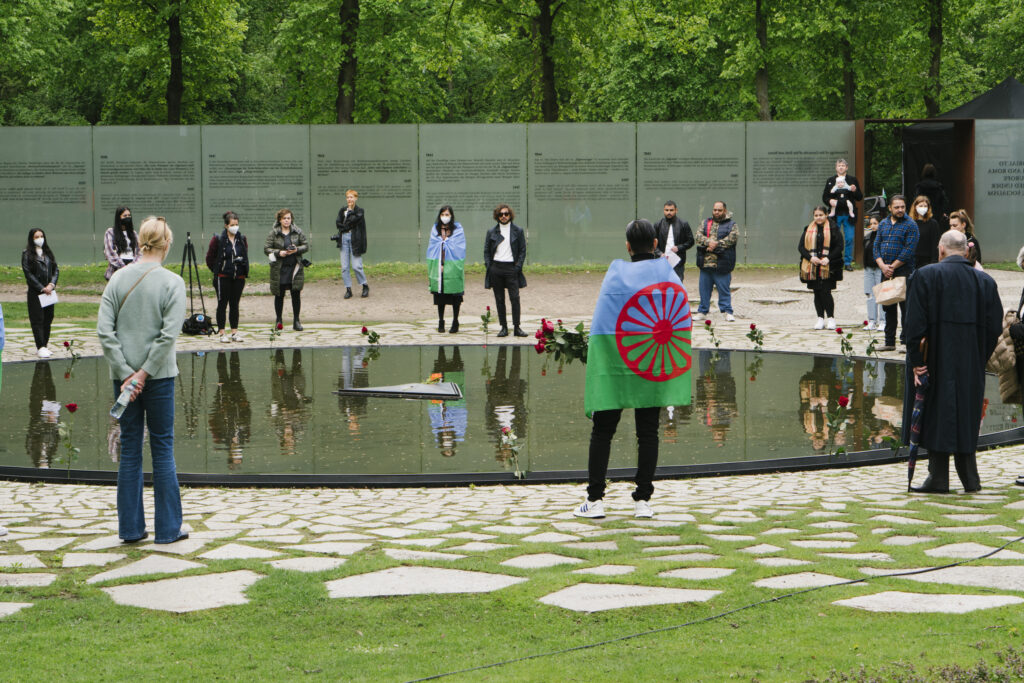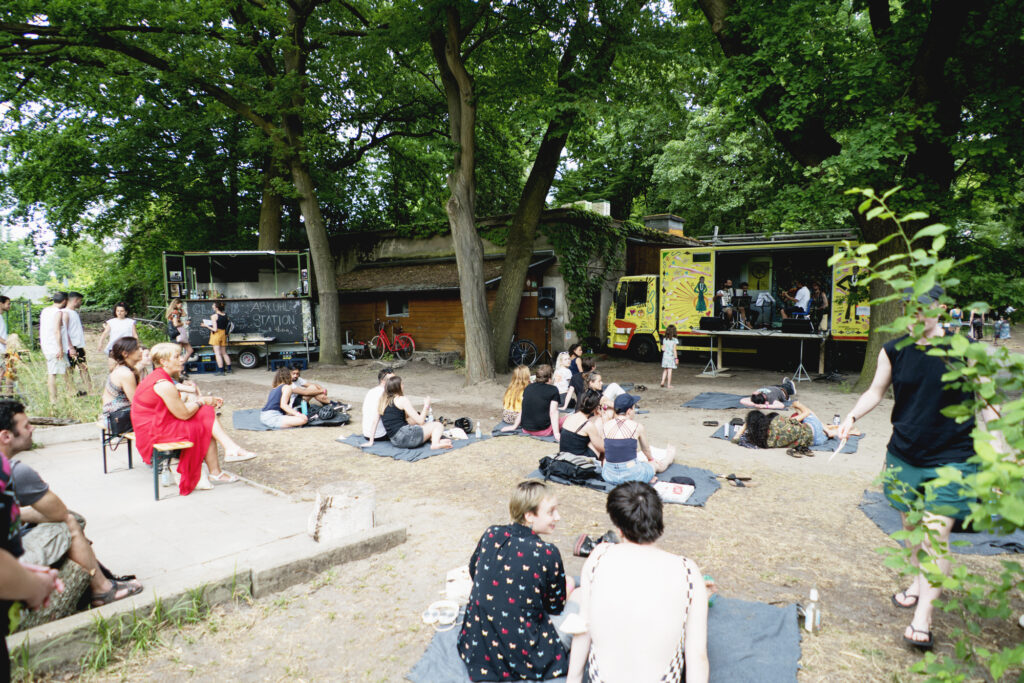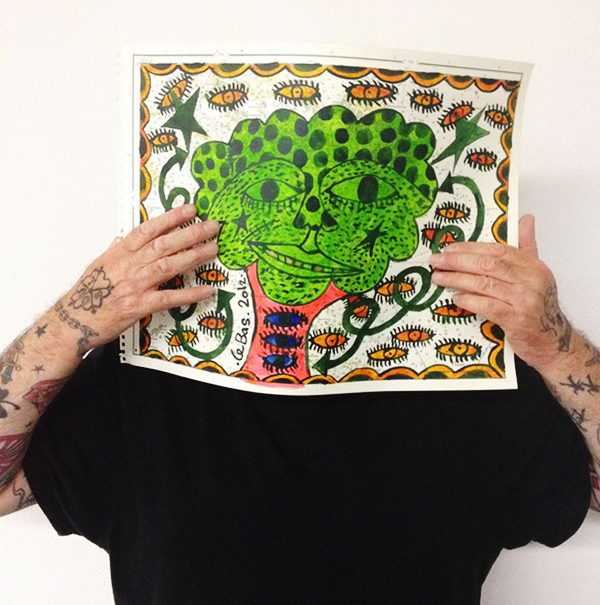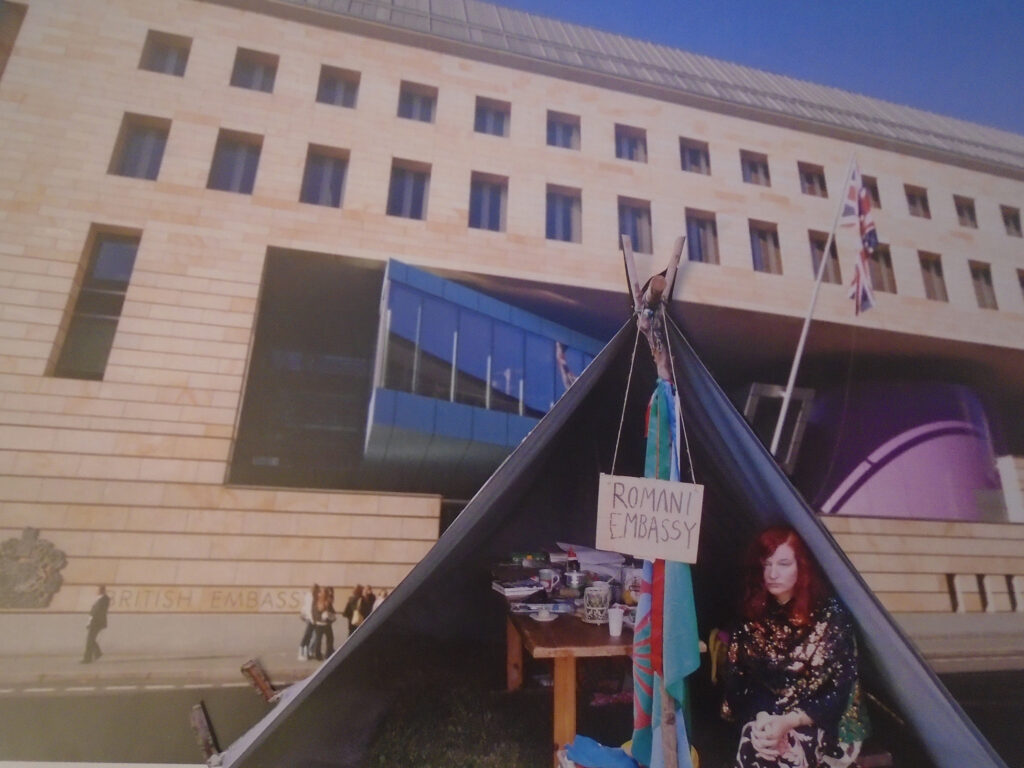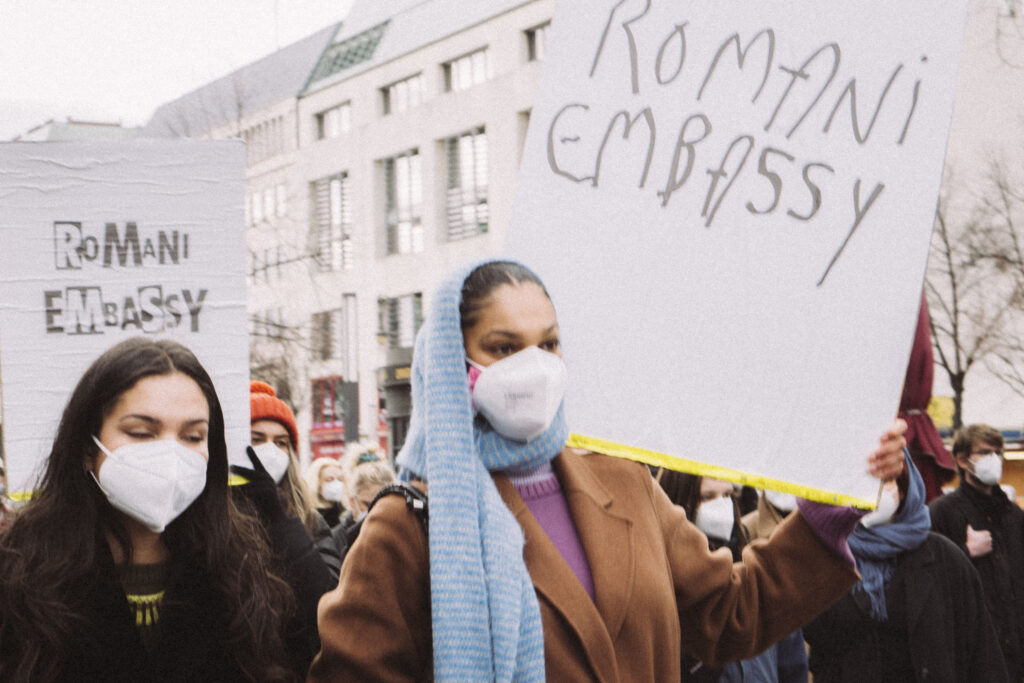 WE ARE HERE! The 2nd Roma Biennale
8.4 – 24.10.21
50 artists explore five different aspects of BEING HERE from the perspective of the racialised, oppressed and marginalised
Latest Video
Zoom Discussion
Artist talk on the 3rd Phase of the 2nd Roma Biennale. The theme of this phase is 'Survival' reflecting on and starting with World Migrants and Refugees Day.
Phase 4 :
Remembrance
2.8.2021 •
The 2nd of August is still hard to bear for her – 77 years ago Zilli Schmidt lost her 4-year-old daughter, her parents and sister with her own seven children. They were murdered in the gas chambers of Auschwitz-Birkenau on the 2nd of August 1944 because they were Sinti. Zilli survived and even at the age of 97 she finds the strength to tell about her life and the death of those closest to her.
We met Zilli Schmidt on the 2nd of August in Berlin, on the Holocaust Memorial Day of the Sinti* and Roma*. Together we commemorated her family, but also all Roma and Sinti who became victims of state violence during and after World War II. Like Stanislav Tomáš, who died on 19th June 2021 after a brutal police intervention in the Czech Republic.
"In this time we live in, it doesn't look good at all. The neo-Nazis are really on the rise. They don't sleep," she tells.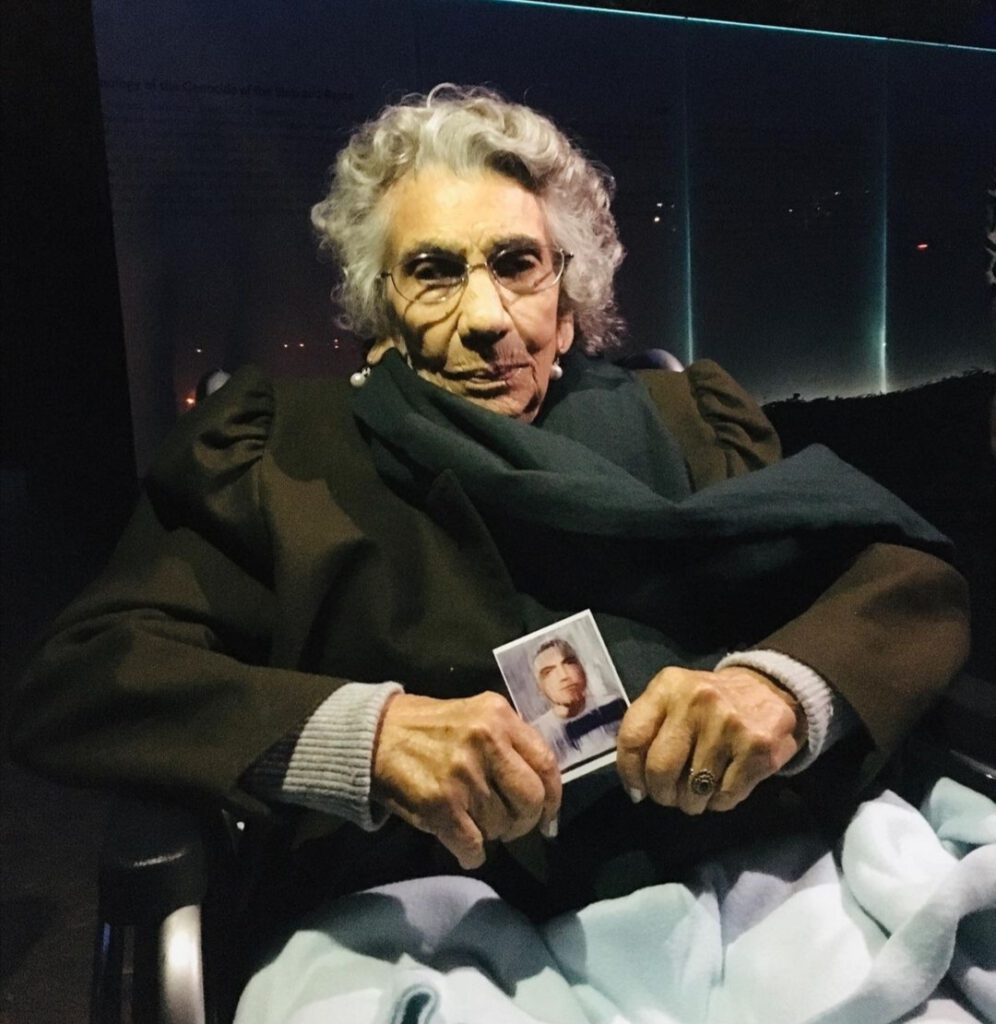 Stanislav Tomáš
George M. Vasilescu
Remembrance Day
#Remembrance
The 2nd Roma Biennale takes place in public space and online.
Explore the Biennale and find the exhibitions around Berlin as well as our partner locations, where you can pick up prints of the artworks for free from now until October. Be part of the programme and bring the Biennale to your neighbourhood too!
Exhibition
Partners

Events
Programme