Selma Selman
Selma Selman was born in 1991 in Bosnia and Herzegovina and is of Romani origin. She earned her Bachelor of Fine Arts in 2014 from Banja Luka University's Department of Painting. In 2018 she graduated from Syracuse University with a Master of Fine Arts in Transmedia, Visual and Performing Arts. Selman is part of the two-year Rijksacademi program in Amsterdam. In her artworks, the ultimate aim is to protect and enable female bodies and enact a cross-scalar approach to the collective self-emancipation of oppressed women. Selman's search for functional, contemporary political resistance stems from her personal experience with oppression from various directions and scales. She is also the founder of the organisation, "Get The Heck To School" which aims to empower Roma girls all around the world who faced ostracisation from society and poverty.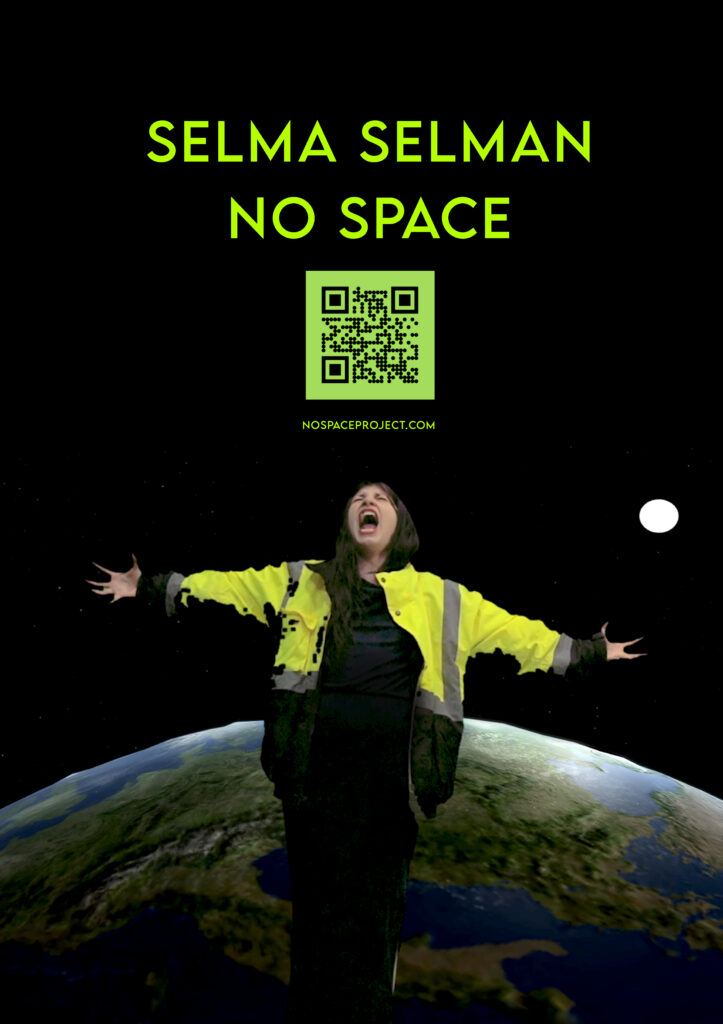 In 2014 Selman was the recipient of the Zvono Award given to young artist in Bosnia and participated in Tania Bruguera's International Summer Academy in Salzburg, Arte Util in 2013. In 2017 she was awarded Trieste Contemporanea Award, Trieste (ITA). And in 2018 was nominated for Forbes 30 under 30, Art and Style. In 2019 she was the winner of the White Aphroid Award, Maribor (SLO), as well as the winner of the Power of Excellence Award by the Association of Businesswomen in BiH and Magazine Grazia, Sarajevo (BIH).
Her works have been exhibited at Kunsthalle Wien, AUT (2020) L'Onde Center for Art, Paris, FRA, (2020) 58th Venice Biennale, IT (2019) Queens Museum, NY, USA (2019) Villa Romana, Firenze, IT (2019) The Creative Time Summit, Miami, USA (2018) 3. Berlin Herbstsalon, Maxim Gorki Theatre, Berlin, GER (2017) acb Gallery, Budapest, HUN (2017) agnès b. Galerie Boutique, New York, USA (2017) New Children Gallery, New Orleans, USA (2016) Kunstquartier Bethanien, Berlin, GER (2016), and many more.
No Space is a video work that humorously portrays planetary scale issues that are challenging human societies beyond our current capacity to define them. The video work is a chance to envision a present but unknown definition of WE – or a future WE – which we could truly define ourselves as belonging to. Paradoxically using an image of my BIG BODY to claim that there is no space for anyone else, she reflects on increased ego centrism and selfishness that produce the planetary problems we are facing in our time today – a time of wars, migrant crises, ecological and climate changes. The digital giant challenges how we define physical space and our personal belonging by conceptually claiming all spaces for themselves while taking no physical space. In order to be easily reachable to everyone the video is made to be particularly watched on the smartphone and can be viewed directly from the link: www.nospaceproject.com The video was recorded and edited by Chongha Peter Lee
360 video, 10 min, 2019
Website
Instagram