Nathalie Anguezomo Mba Bikoro
Mba Bikoro's work analyses processes of power and science fiction in historical archives critically engaging in migration struggles and colonial memory focusing on queer indigenous and feminist biopolitics. The artist creates immersive performative environments for alternative narratives and future speculations of colonial resistance movements led by African women of the German diaspora and indigenous communities. Sedimented in narratives of testimonial Black queer experiences of sonic nature archives, revolt, queering ecologies, and postcolonial feminist experiences towards new monuments which react to the different tones of societies shared between delusions and ritual. The work offers complex non-binary readings pushing new investigations about the architectures of racism in cities, the archeologies of urban spaces, and economies of traditional systems by exposing the limitations of technologies as functional memory records.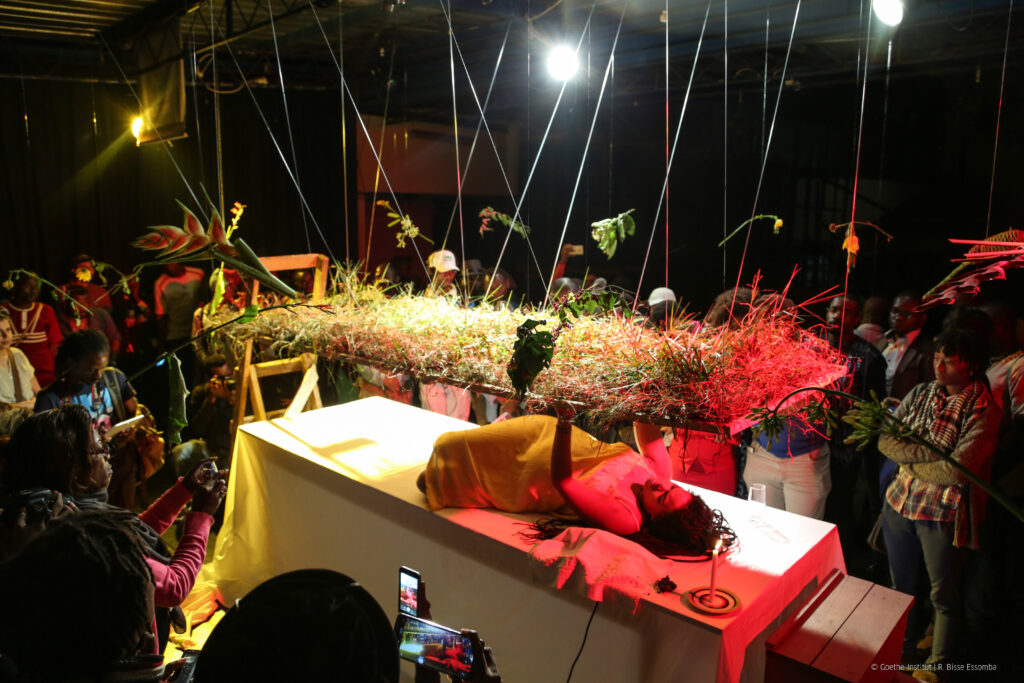 She has developed frameworks of rituals and healing in performance work that often reveal the entangled colonial histories of migration at site-specific spaces to dismantle prejudices and organise accessible levels of consciousness through testimonial archives of local communities to build independent emancipatory tools for liberation, education, consciousness, intimacy, and healing. She is a lecturer in Curating Black Visual Cultures and Philosophy at TransArt Institute New York and Fine Arts practice at the University of Liverpool, Artistic and Curatorial Supervisor of the Artists in Training Programme at the UdK and the University of Bergen Norway. Bikoro is Artistic Director of Nyabinghi_Lab Collective, recently curating the performance programme Radical Mutations at Hebbel Am Ufer Theatre Berlin with Wearebornfree! Empowerment Radio and Free State of Barackia.
She also moderates the annual Berlinale Film Festival and currently has an Artistic Fellowship from the Goethe Institute In Bahia Salvador and a Research Fellowship in the Somatic Charting project from the Institute for Endomic Research. Her work has featured in ARTE Twists series Our Colonial Heritage and Deutsche Welle TV in a series of short films on German Colonialism and Black Resistance. Her work has also been featured in several international exhibitions and Biennales including the Havana Biennale (2019) Dak'art Biennale (2012; 2018) Venice Biennale (2016) La Otra Biennale in Bogota (2013) and RAVVY Performance Biennale Yaoundé (2018).
Portrait photo attached credit: My Name Is (2018) Goethe Institut Yaoundé. Photo by Roland Bisse Essomba
Featured Work: Video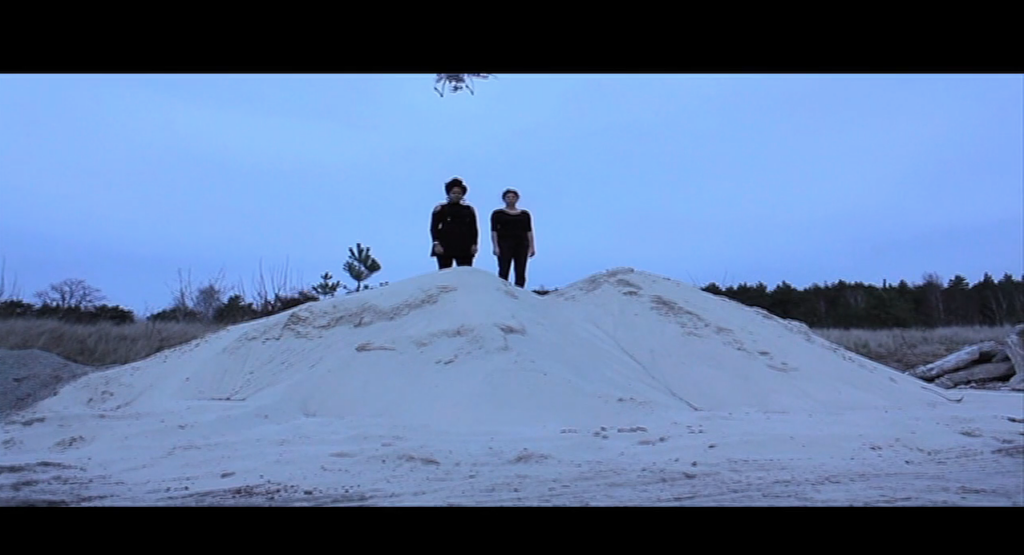 In Arcadia: How Soldiers Become Mermaids | 2016 | Nathalie Anguezomo Mba Bikoro
featuring Anais Héraud

The performance film "In Arcadia: How Soldiers Become Mermaids" is a poetical gesture in re-imagining colonial testimonial remains of Halfmoon camp in Wünsdorf. The former camp detained prisoners of war from British and French colonial troops between from 1914 until 1919. Those soldiers were tokenised and used in the cultural and arts industry for films, ethnographic museums and the collection of the sounds of the world engineered by Wilhelm Doegen. Many of the testimonies of black women were intentionally erased because the Germany's patriarchic state positions that history and culture should only be produced by men.
After the colonial camp was dismantled and used as a Nazi and Soviet military site, the camp was rebuilt 100 years later in 2015 largely for Syrian refugees with the replica architectures of the bunkers and its numbers. The performance film is a ritual healing on recovering these traces tying the past voices to present grounds of political conflict and fragility becoming a fictional archeological museum amplifying ecological and archival remains to testify on the violence of erasure and re-writing of histories.
The women insert themselves in this complex landscape to question this erasure and give transparency on the position of women in the colonial project of « fixing languages and culture » in a « Weltarchiv ». They underline the absence of women voices in this big classification project, obviously not considered as producers or transmitters of culture and knowledge but always present. The performance ritual wishes to acknowledge the life, voice and role of the women in the anti-colonial and resistance movements prominent in Berlin, Cameroon and Namibia. The voices of the prisoners of war reveal the lives of the legacy of women fighting for resistance against colonial oppression and the scattered recorded remains hidden and discarded in the water lakes, tells us that their existence were transformed into water spirits and mermaids.
Website
Instagram